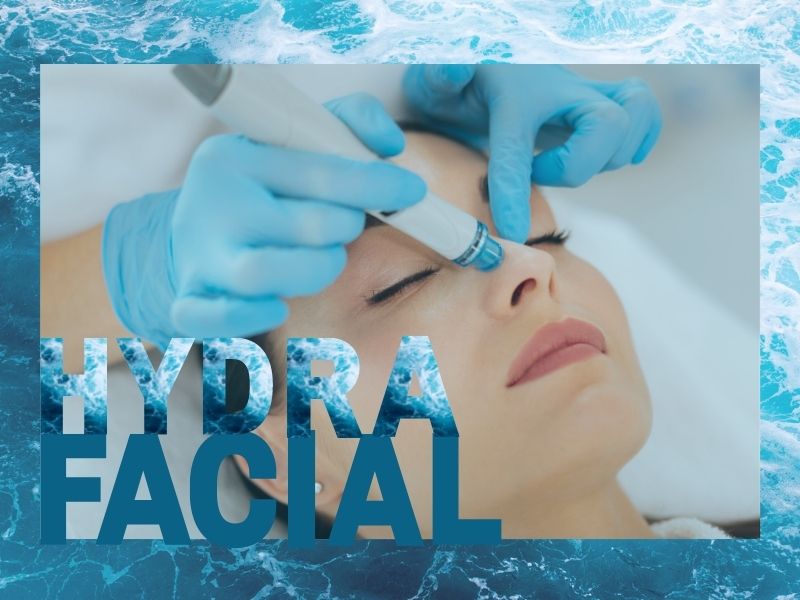 Benefits of Hydraworks:
Fine Lines & Wrinkles

Hyper pigmentation & Melasma

Sun Damaged Skin

Age Spots

Blackheads & Whiteheads

Removes dead skin

Enlarged Pores

Excess Oil

Hydration

Puffy Eyes

Rejuvenation, Overall Skin Health

Collagen production
GOLD LEAF - HYDRA FACIAL $90.00
This facial starts with a deep cleanse and continues with a Hydra and Diamond Tip Microdermabrasion treatment. Your skin will be instantly refreshed. The facial continues with oxygen infusion. Oxygen firms up the skin, softening the appearance of fine lines and wrinkles. This is the perfect treatment to prepare for a big event and is great for all skin types. Improving blood circulation, to give your face more color and an improved complexion while restoring your skin to the proper oxygen levels. This facial concludes with a mask, moisturizer and SPF.
DEEP CREEK- HYDRA FACIAL $60.00
This relaxing and cooling facial rehydrates your skin from deep within to plump out fine lines and wrinkles. The Deep Creek Facial will restore your skin to proper moisture levels leaving you look years younger and healthier!
Call 773.936.4343 to schedule your appointment today.